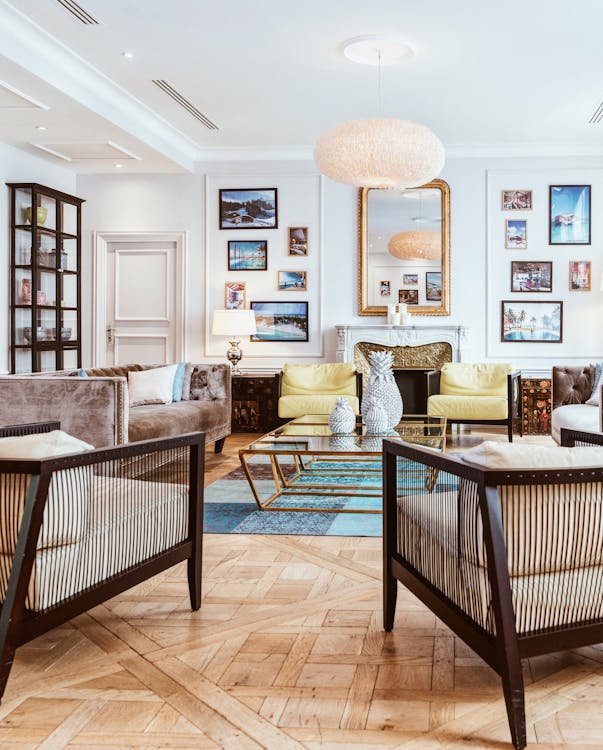 When you want to give your home a fresh, new look, where is the best place to start?
While many of us think of the kitchen or bathroom straight away when it comes to renovations, you can get a huge amount of bang for your buck by sorting out your living space first. It's the room that guests see most often, and where you entertain, so it's a room which sets the tone for the whole home.
At a point where public and private meet, it's a place where you can truly express yourself with your decor. So how do you create a room which really reflects your personality?
Think About Window Treatments
Your windows are a big focal point in the room, so it's worth giving careful consideration to how to dress them. Not only can they provide a more elegant focal point that the television, you can also use them to add real impact and a good amount of personal style.
It could be a beautiful view that you want to frame with dramatic sweeps of silk curtains.If you don't have a great view, you can obscure it and still make your windows beautiful with wooden plantation shutters from a specialist supplier- getting shutters in our bay window was one of the best style decisions I've ever made in the house!
Try carefully selecting some framed images or some interesting objects to line your windowsill, or if you have a bay window, add a chaise longue to make it a great spot to while away a sunny afternoon.
Add Impact With Art
You can make a real splash by adding some amazing art to your walls. You may think this is a hugely expensive option, but it doesn't have to be - there are affordable art fairs where you can pick up works by little-known, up-and-coming artists at a reasonable price.
Or you could source vintage film posters or think outside the box and frame patterned silk scarves. You could even look into local artists who may work for a smaller commission - I'm definitely planning to do this to find some art for our new family room once its built, celebrating the area we live in. It can create a chic- high-impact look easily.
Pare It Back
It may seem counter-intuitive to begin with, but actually, excess doesn't always look expensive. Too many accessories and lots of clutter in your living room can look disharmonious and overdone rather than the eclectic chic you may have been aiming for.
Refine and streamline your space by keeping only your most-loved ornaments and pictures and going for clean lines and subtly layered textures in a tonal finish. This will look more sophisticated and put-together, as well as making a welcoming space for guests.
Focus On The Details
It's often the small details which elevate your home and catch the eye of those who come into it. So add a dash of personality with textured throws, large mirrors to bounce light around the space or a statement light fitting which draws the eye.
Whether you like a classically luxurious look or something ultra-modern, a few little finishing touches go a long way. Look up some home decor boards on Pinterest and get inspired to makeover your own space.